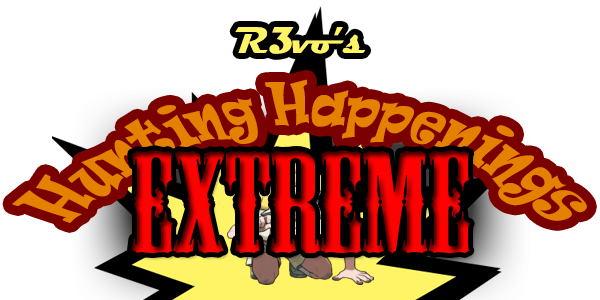 Uuugh.. the endless agony has finally come to an end!
I bet most of you feel the same way about it; only having caught one or two Jynx and well.. they sucked

.
But there's also a different side of the story; two of us (or more) have separated themselves from the pack by catching Jynx with an astonishing 127 and 125 total IVs!
I'm proud (and envious) to announce that Totenliste (1st) and w00t (2nd) are the winners of this event!

As for the third place: I have little to no information about what lies in between the Jynx of the previously mentioned winners and the crap I saw in the guild chat etc.. As far as I know the third place Jynx has a total of 105 IVs, if anyone caught a better one during this event, please let me know.

Those who have won can hit me up in-game for their prizes.

Furthermore I'd like to thank everybody for participating in this event, and especially w00t for helping provide most of the prizes!


---


This time around we're going to do exactly the same, but a little bit different

,
instead of our normal Hunting Happenings we're going to try something a bit more difficult  

:

A two week long hunt for a Tier 4 Pokemon!

The Pokemon we're going to look for is none other than the Human Shape Pokemon (this is really how humans look like)




Jynx!
I already know that most of you can hardly keep it together from anxiety for hunting this underrated Gen 1 powerhouse

And of course, with such an unique event come unique prizes as well:

1st place prize:
S Crobat, Plusle, Absol, S Paras, S Mankey, S Seadra, S Venonat, Pupitar, 3x TM17

2nd place prize:
S Golbat, Elektrike, Poochyena, S Ekans, S Furret, Electabuzz, S Venonat, 2x TM17

3rd place prize:
S Zubat, Pikachu, Duskull, S Jumpluff, Togepi, 1x TM17



Prizes might change to include additional donations



Other than the increased difficulty, the rest of the rules are the same:




This event is two weeks long and ends Sunday August 14th-ish

The Pokemon must be caught during the time frame of the event.

Only Pokemon of the non-shiny variety are able to participate.

The Pokemon with the highest IV sum wins

In the event of a tie; a vote will be held to determine the winner.

If you have any questions, comments, remarks or donations; contact me however you like!
Last edited by Isguros on Mon Aug 29, 2016 5:54 pm; edited 8 times in total
_________________
I suppose that as a new member (got in today) I can take part too, right?
Got one.

Make that 3.
Yeah, every guild member is free to participate.
_________________
Shall we post a printscreen of the caught Jynx here?
Sure, or tell me (or someone else who can tell me) in-game.
_________________
Can we use more than one Jynx or is it one per guild member? just in case I find 2 worthy.

Thank you to all the people who donated prizes.

There were some really nice pokemon to be had. Now I'm actually going to keep and level the Jynx that won, as a matter of fact working on it now.
Thanks again everyone. Though I'm sure everyone is happy the grind is over finally.

---
Permissions in this forum:
You
cannot
reply to topics in this forum